Hundreds of Prescription Drug Price Increases in 2022
2022-01-21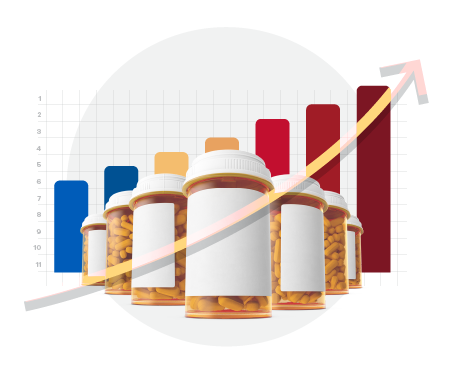 The Covid-19 pandemic required most of us to do almost everything at home, including taking care of our health and buying medications. This situation has led to an increased dependence on online pharmacies or mail order pharmacy to purchase prescription drugs. A mail order pharmacy may be a pharmacy that sells prescribed meds using the internet as a platform to market their medications and services. Many pharmacies also work with online platforms to provide access to less costly drugs. Medications are delivered to the customer's address.
What Are the Advantages of Online Pharmacy Platforms?
User Friendly and Time Saving

Purchasing meds online is quick and convenient compared to a regular retail pharmacy. Just by a few clicks on the website, you can get your prescribed meds delivered right to your doorstep.

Better Availability and Affordability

Compared to general drugstores, mail order pharmacies often have wider range of options from different manufacturers worldwide and can sell leading name-brand medications at prices up to 80 percent less than US pharmacies.

Free Shipping

Many mail order pharmacies offer free shipping to the U.S. or a minimal shipping fee.

Safe and Convenient

Your privacy and confidentiality should be maintained using current technologies and security standards. Electronic and paper client files should be stored in a secured environment with restricted access. Always review the Privacy Policy when choosing an internet-based pharmacy provider.
Easy Steps to Order Online via Jason's CanadaDrugstore.com
Start saving! Place your order at Jason's CanadaDrugstore.com now!
---