How do we ship sensitive refrigerated products?
Some prescription medications have strict rules regarding how they must be stored. Temperature sensitive refrigerated pharmaceuticals like insulins have narrow temperature requirements. Biologicals or biopharmaceuticals, like insulin, must be stored in the fridge and are only stable outside of the fridge for limited periods of time.
Using insulin as an example, this product requires refrigeration but is stable outside of the fridge for a period of time which is usually around 30 days or a month. Insulin is considered a type of protein structure and must be stored in a refrigerator until it is ready to be used. After it is removed from the fridge it is stable for about a month. In addition to storing in. a refrigerated environment, the complex molecular structure of this product and other biologicals can be damaged if they are frozen. Insulin must not be frozen.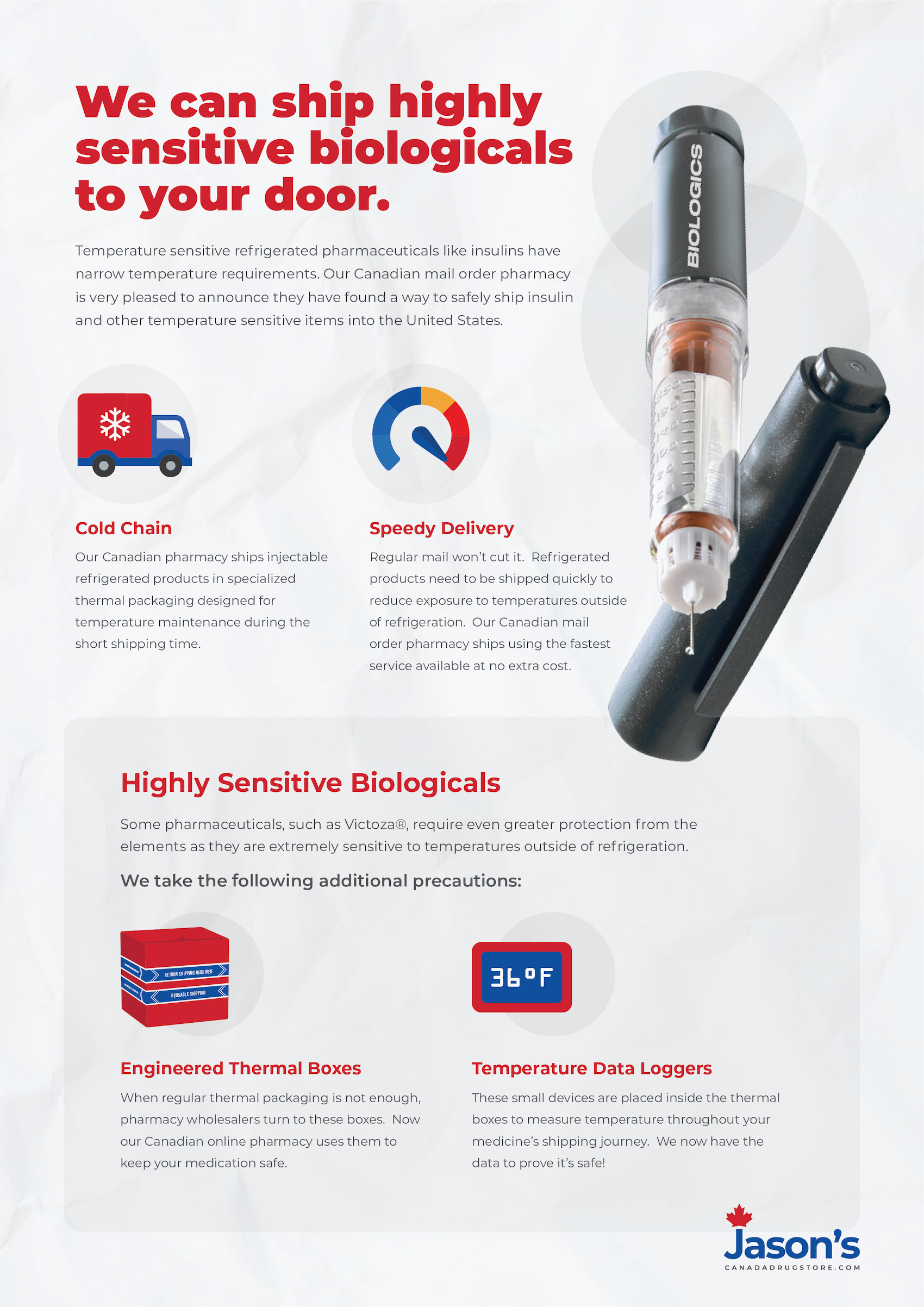 Cold Chain
If a company such as a Canadian pharmacy wants to ship a product that requires refrigeration, the product must be kept cold during the shipping process. This is called cold chain maintenance. Cold chain is intended to be maintained throughout the shipping process. Shipping products like insulin is complicated as most standard "cooler" or insulated packages can only keep their contents' temperature stable for limited periods of time. Of course, this depends on what type of environment the cooler is being exposed to. In the winter, an insulated package may be used to protect something from the cold or from freezing in the case of insulin. In the summer, the same insulated package can be used to prevent the contents from overheating. Time plays a large role in temperature regulation during shipping. As the amount of time a cooler is exposed to high temperatures in the summer increases, the chances of overheating the insulin and spoiling it increases. During the winter months, especially if that insulin is being shipped from a Canadian mail order pharmacy, prolonged exposure to sub-zero temperatures increases the likelihood of freezing and spoiling the insulin.
Speedy Delivery
Clearly, if a product is shipped in a standard cooler or insulated package, the key to maintaining refrigerated temperatures inside that package is to limit exposure to the outside elements. The shipping time must be fast. Many standard insulated packages do a good job of maintaining refrigerated temperature for a period of up to three or more days – depending on the temperatures outside. Our Canadian mail order pharmacy can now ship refrigerated products to your door within a few days using our delivery service. Our delivery service, along with our insulated packaging, allows us to ship insulin to you that is safe to use. We ship using an expedited delivery service, which, like a courier, is the safest way to ensure speedy delivery and refrigerated temperature maintenance. There is no extra cost for delivery.
Our Canadian mail order pharmacy is very pleased to announce they have found a way to safely ship insulin and other temperature sensitive items into the United States. Here are a few examples of temperature sensitive items: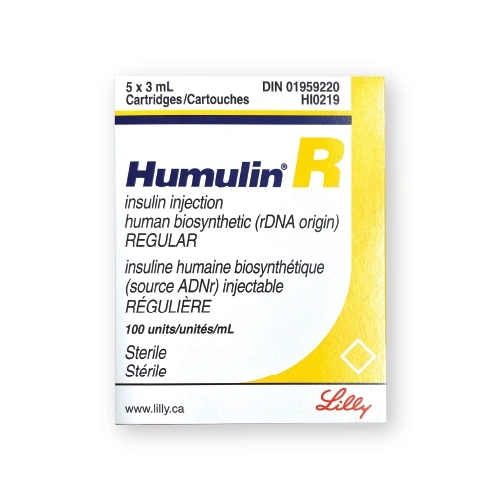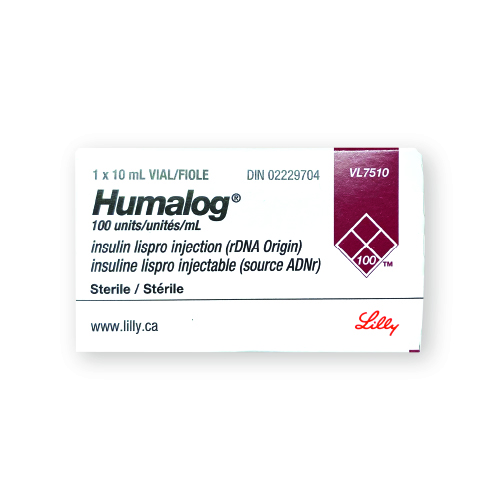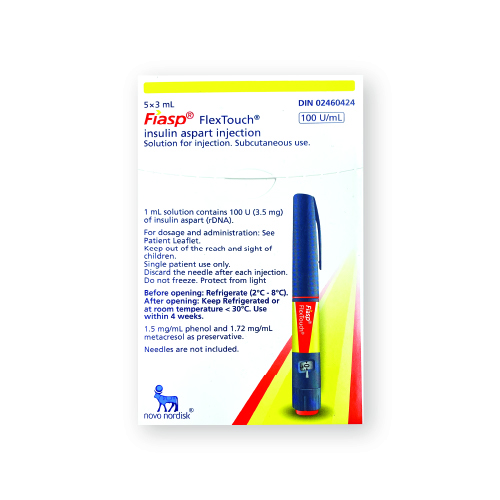 Highly Sensitive Biologicals
Some pharmaceuticals, such as Victoza®, are very sensitive to temperatures outside of refrigerated. These items require very tight cold chain maintenance. This means that the items being shipped must be stored between 2 and 8 degrees Celsius at all times. Any temperature excursions outside of this refrigerated range must be measured closely to ensure safety.
Engineered Thermal Boxes
To assist in tight control of temperatures pharmacy wholesalers use specially engineered boxes and temperature data loggers. The engineered boxes look pretty much like a fancy cooler – and they are! These boxes use vacuum sealed insulation and specially developed gel pack containers to keep products within the refrigerated temperature range.
These highly specialized boxes are very expensive to make and can be reused. Our Canadian pharmacy can ship these products into the United States, and we have a recycling program in place for these boxes. That is, once a box is received and the medicine you ordered has been removed, the box will be picked up from your location and recycled. Simply follow the instructions found inside the box. Additionally, a representative from our recycling program will be in touch with you to arrange pick up of the boxes and cooler packs.
Temperature Data Loggers
Temperature data loggers are small devices that measure temperature and store the information electronically. The temperature within these boxes is measured every few minutes by the data logger. The data logger will show a green light if temperatures are maintained and a red light if there was an excursion outside of the refrigerated range. Most biologics can withstand temperature excursions for limited periods of time. The data logger information may be reviewed to evaluate if the product is still safe to use even after a temperature excursion.
For highly sensitive biologicals, measurement of excursions includes looking at the temperature reached outside of refrigerated temperature range and the length of time the temperature was out of range.
Using engineered thermal boxes and data loggers allows our Canadian mail order pharmacy to ship highly sensitive biologicals such as the following:
Trulicity Pen (dulaglutide 1.5mg/mL)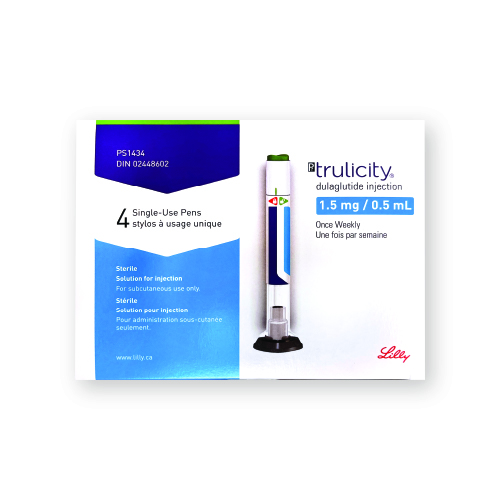 Humira Pen (adalimumab 40mg/0.8mL)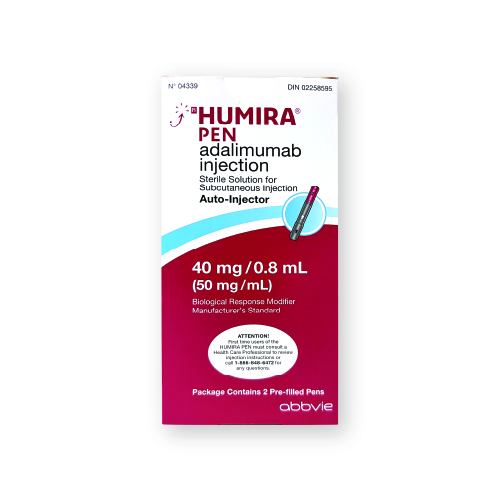 Victoza Pen (liraglutide 6mg/mL)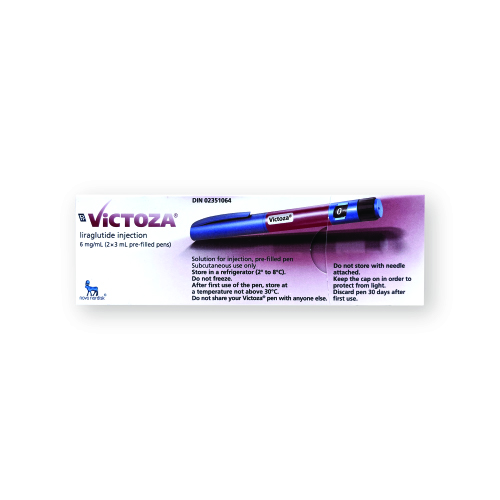 #coldchain
#refrigeratedmedicine
#insulin
#temperaturesensitive
#canadianinsulin
#insulincanada
#biologicals